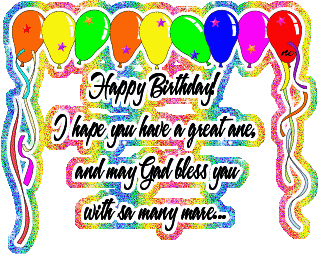 There will be a lot of messages coming you way as your Special Day nears.
I dont know what more to wish for you, I know somehow you have them all.
Here is just a simple wish for you coming from someone who wishes the very best in everything to come your way:

Hope you have a very Special Day, celebrating them with your special friends and Family.

BE HAPPY ALWAYS AND I PRAY THAT SOMEDAY YOU HAVE A FAMILY OF YOUR OWN.