Tickets are now open for sale if anyone's intending to go
===============================
Date: 16-17 January 2009 (3 shows)
Time: 4.00pm & 7.30pm (16 Jan, Saturday) / 5:00pm (17 Jan, Sunday)
Venue: Samsung Hall, Ewha Women's University
Ticket price: Standard 'Sweet' area 66,000KRW
Managed by: Interpark INT
Produced by: Company A
Enquiry: Interpark 1544-1555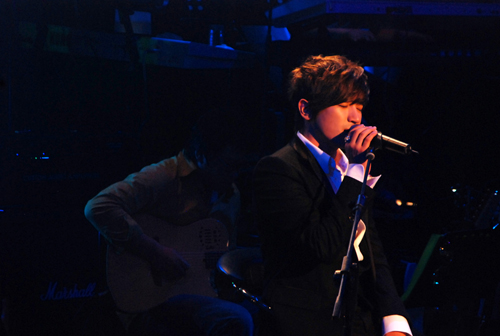 - M's SUITE ROOM -
Mail [meil]
Dingdong! Your mail has arrived.
Please carefully look into the white envelope.
This is M Lee Minwoo's invitation to his Home Sweet Home sent especially to you.
On a day while the whole world has moved into the white winter,
M Lee Minwoo's sweet and gentle 'Home' series is back once again.
A pretty table and a comfortable sofa, and filled with the fragrant aroma of a meal on the table.
Please remember.
In a space that's a little closer, a little more private
He is waiting for you.
Music [mju:zik]

Do you still remember the romantic garden party in the front yard of Minwoo's home during autumn?
Leaves floating on the colorful water, with the clear autumn breeze blowing.
With the precious dreamlike memories from that time
M Lee Minwoo's second music story is about to begin.
Shinhwa's music rearranged and M Lee Minwoo's acoustic music.
Please look forward to it.
Chatting away in Minwoo's room that's filled with the fragrant aroma of hot tea
And the music that's just like magic.
Memory [memori]

M Lee Minwoo.
With this performance being the last performance before he leaves us for a while.
But the reason why we won't be sad during the wait
Is because we have the beautiful memories that we've created together.
Please wait!
For the most beautiful man on stage, M Lee Minwoo.
Credits:
Interpark
(click for ticket info)
+ Absolut Shinhwa